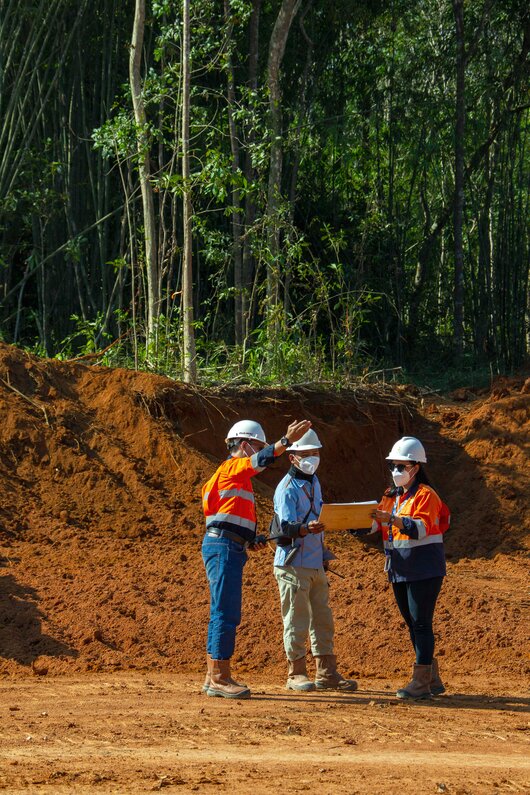 CITA was established in 1992 as PT Cipta Panel Utama, then in 2002 the Company listed its shares on the Bursa Efek Indonesia (BEI) with the stock code 'CITA'.
CITA continues to grow, in 2005 CITA penetrated a new business sector namely bauxite mining, through investment in PT Harita Prima Abadi Mineral. In line with the diversification of business fields, on May 2, 2007, CITA changed the Company's name from PT Cipta Panel Utama Tbk to PT Cita Mineral Investindo Tbk. Since the Company name has been officially changed, CITA and its subsidiaries are increasingly recognized as one of the largest bauxite producers in Indonesia.
The Company's business activities according to the latest Articles of Association are mining and quarrying metal ore. Business activities carried out are bauxite mining and Smelter Grade Alumina (SGA) producers through its associate entity PT Well Harvest Winning Alumina Refinery. Meanwhile, the Company produces Metallurgical Grade Bauxite (MGB), and WHW produces SGA. WHW began to build a SGA processing and refining facility in West Kalimantan in 2013 to increase the added value of bauxite products, in order to support the Government's efforts to increase the added value of bauxite. The SGA production facility then operated in 2016 and it made CITA as the first SGA producing company in Indonesia, through the Associate WHW. CITA owns a 30% stake in WHW, while China Hongqiao Group Limited holds 56%, Winning Investment (HK) Company owns 9% and Shandong Weiqiao Aluminium and Electricity Co., Ltd owns 5%.
In the future, CITA aims to continue to increase the production capacity of bauxite materials and SGA so it can fulfill the vision of being the leading producer of bauxite and alumina in Indonesia. Furthermore, CITA is also committed to run the Company's business by adhering to good governance, as well as complying with applicable regulations. Thus, CITA believes to become a strategic partner of the Indonesian government in the effort to increase added value of mineral product as well as to record further growth in its future business performance, so it can provide the maximum contribution to all stakeholders.